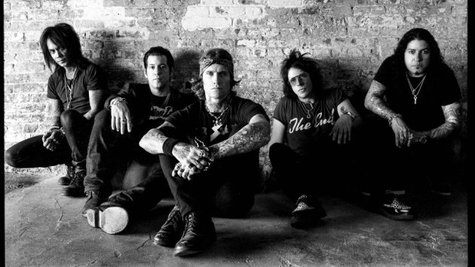 Buckcherry takes us to the church of excess in the new video for " Gluttony ," the first single from the band's upcoming sixth studio album, Confessions . The clip features the band performing the track in a church surrounded by a large group of enthusiastic fans who are drinking, taking pills and doing drugs.
Confessions, which arrives in stores on February 19, includes 13 tracks and features a central theme focused on the seven deadly sins: wrath, greed, sloth, pride, lust, envy, and -- you guessed it -- gluttony.
Buckcherry has said that they'll be previewing songs from Confessions on their upcoming tour dates with Kid Rock and Hellbound Glory . That outing kicks off on February 2 at the Sprint Center in Kansas City, MO.
Copyright 2013 ABC News Radio