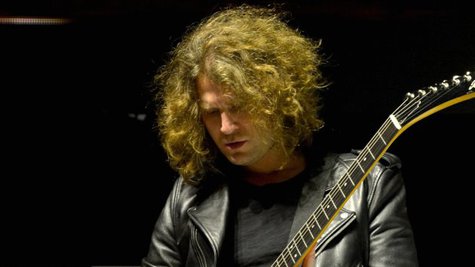 The Killers ' Dave Keuning is thinking about making a solo album sometime in the future. The guitarist says that while he's got a number of tracks stored away, he's waiting for the right time to release them.
"I have songs that I worked on…that I don't know what to do with yet," he tells Tone Deaf . "I can't decide if I want to be on a solo album, or some random side-project."
Solo projects are nothing new for the band, as frontman Brandon Flowers and bassist Mark Stoermer have both dropped solo albums in the last few years. In addition, drummer Ronnie Vannucci has been involved with two other bands outside of The Killers: Big Talk and Mt. Desolation .
Copyright 2013 ABC News Radio