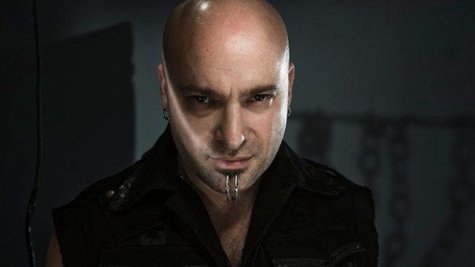 Singer David Draiman says that fans shouldn't expect the music of Device -- his new side project with former Filter guitarist Geno Lenardo -- to sound anything like his work with Disturbed .
"It's not metal," said Draiman in a statement. "It's influenced by early Industrial rock (i.e. Nine Inch Nails / Ministry ) and has a dark electronic vibe. At the same time, these are big, anthemic, and intensely melodic songs. It's futuristic rock."
Last week, Draiman announced that the band's upcoming debut album will include appearances by Avenged Sevenfold frontman M. Shadows , System of a Down singer Serj Tankian , Rage Against the Machine guitarist Tom Morello , Halestorm frontwoman Lzzy Hale , Black Sabbath bassist Geezer Butler and former Deep Purple bassist Glenn Hughes .
Device's self-titled debut album will arrive at all the usual outlets on April 9. We'll get our first taste of the new music when the album's first single, "Vilify," arrives at radio on February 19.
Copyright 2013 ABC News Radio