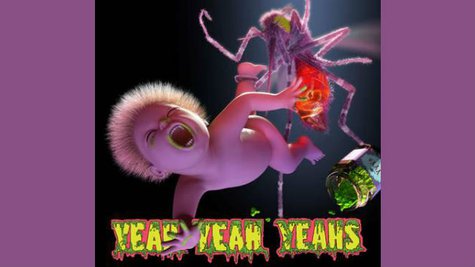 It's been three years since we've gotten any new music from Yeah Yeah Yeahs , but that's all about to change. The band has announced that they will release their fourth studio album, Mosquito , on April 16.
Frontwoman Karen O says that the band will be exploring some new creative avenues on the upcoming release. "This is a feel good, food for the soul, chicken soup for the ears Yeah Yeah Yeahs record -- which doesn't mean easy listening -- it means kind of raw, kind of chaotic, kind of dreamy," said the singer in a statement.
She added, "I think this record has more moodier and tripped-out songs than you've ever heard from us. You might catch some roots reggae and minimalist psychedelia influences in there."
In addition, the band has unveiled the artwork for Mosquito . The cover features a drawing of a baby about to get stung by a giant mosquito. You can see it now on the band's official website .
Copyright 2013 ABC News Radio