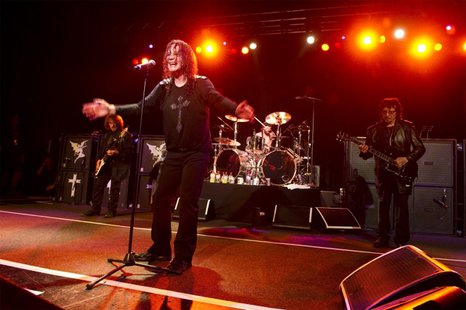 Black Sabbath has dropped a few more details about their long-awaited new album.
The band announced over the weekend the title of the disc: 13 . It will be released sometime in June, though the exact date has yet to be revealed.
13 will be Black Sabbath's first studio album with Ozzy Osbourne at the helm since 1978's Never Say Die!
The band will tour New Zealand, Australia and Japan this April and May in advance of the album's release.
Copyright 2013 ABC News Radio