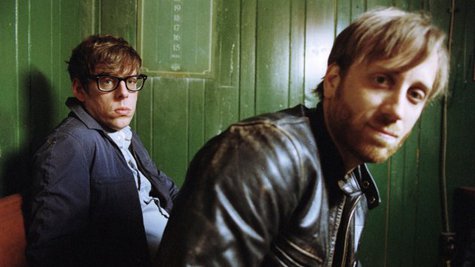 Upcoming albums from The Black Keys , Vampire Weekend and Arcade Fire have all made Entertainment Weekly 's list of the "12 Albums We Can't Wait For."
EW is especially excited for The Keys follow-up to the highly-successful El Camino , which scored five nominations for this year's Grammys, including Album of the Year and Best Rock Album, as well as Record of the Year for the song "Lonely Boy." The magazine notes that the group is hoping to "feature some input from frequent collaborator Danger Mouse " on the upcoming release.
Vampire Weekend's forthcoming third studio album is also highly-anticipated by EW . Frontman Ezra Koenig tells the mag, "There's some very different stuff on it, but the vibe is consistent throughout."
Arcade Fire's upcoming fourth studio album also gets a mention by EW . The magazine reports that the band is currently "winnowing down a batch of 35 songs" for the follow-up to their 2010 Grammy-winning album, The Suburbs .
Release dates for all three albums have yet to be announced.
Copyright 2013 ABC News Radio