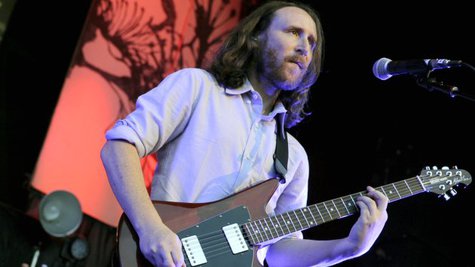 Incubus may not be nominated for any awards this year, but that's not stopping The Grammy Foundation from inviting guitarist Mike Einziger to take part one of their prestigious events.
The guitarist will perform at a concert event called "Play It Forward: A Celebration of Music's Evolution and Influencers," taking place at the Saban Theater in Beverly Hills, California, on February 7, just days before the Grammy Awards. The event plans to explore the history of music's most influential figures and their "impact on the American cultural landscape."
Joining Einziger on the bill for the event are George Thorogood and the Destroyers , pop singer Ed Sheeran , country music legends Emmylou Harris and Rodney Crowell , and British soul singer Lianne La Havas . Other artists will be added to the bill in the coming weeks .
Proceeds from ticket sales will go to the Grammy Foundation's mission of preserving our musical past for future generations. Visit GrammyFoundation.org for more information.
Copyright 2013 ABC News Radio