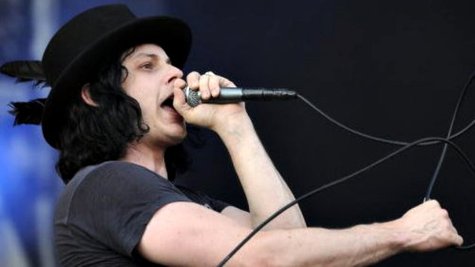 Jack White has become the latest icon to be featured on late-night host Conan O'Brien 's online interview series, Serious Jibber-Jabber . In the 75-minute interview , the ex- White Stripes frontman discusses his background as an apprentice upholsterer, his obsession with the number three, the origin of the Stripes' peppermint color scheme, and his issues with technology.
White doesn't do much talking about his debut solo album, Blunderbuss , which scored nominations for Best Rock Album and Album of the Year at this year's Grammys. In addition, White's Blunderbuss single "Freedom at 21" is up for Best Rock Song.
The 55th Annual Grammy Awards will be handed out February 10 in ceremonies airing live from Los Angeles' Staples Center on CBS starting at 8 p.m. ET. A full list of nominees is available on Grammy.com .
Copyright 2013 ABC News Radio