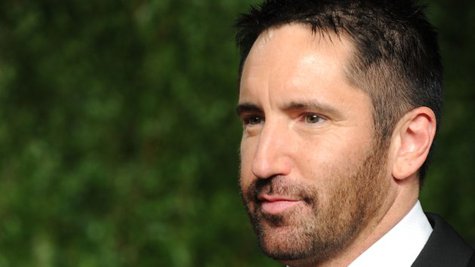 Trent Reznor is expanding his resume. The Nine Inch Nails frontman has just been named chief creative officer of Daisy, a new music streaming service he created with rapper Dr. Dre 's company, Beats by Dre. Interscope Records chairman and Beats Electronic co-founder Jimmy Iovine revealed Reznor's new title during a conference call with reporters on Thursday, according to SPIN .
"What's missing from the digital music landscape is a cultural context," said Iovine. "We need to bring an emotional connection back to the act of music discovery. With Trent [Reznor] and now [Daisy CEO Ian Rogers ] we have the right team in place to do it."
Last month, Reznor told The New Yorker that Daisy's service will include a form of "intelligent curation" that "uses mathematics to offer suggestions to the listener...[but also] would present choices based partly on suggestions made by connoisseurs, making it a platform in which the machine and the human would collide more intimately."
While an exact release date for Daisy has yet to be announced, the music streaming service is expected to launch sometime later this year.
Copyright 2013 ABC News Radio