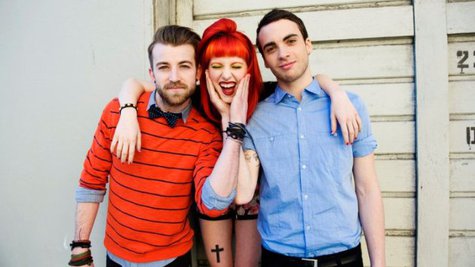 While dubstep has become a popular trend in rock music these days, singer Hayley Williams assures fans that Paramore 's forthcoming self-titled album won't feature any tracks that sound like they're influenced by the electronic genre.
"I'd be lying if I said we didn't collectively listen to more electronic music during this process than ever before," Williams tells Absolute Punk . "Even so, I wouldn't say we sound like any of those bands. No dubstep was jammed in the making of this album."
The frontwoman adds that Paramore overhauled their songwriting process while making the forthcoming album. "Musically, I think the biggest growth has come from [guitarist] Taylor [ York ] now being a primary songwriter for the band," she reveals. "You'll hear his mad-scientist personality come out a lot on this album, where before he didn't have quite the same opportunity."
Paramore's self-titled album will arrive in stores on April 9.
Copyright 2013 ABC News Radio