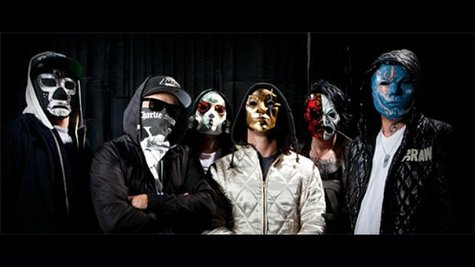 Hollywood Undead and Black Veil Brides are on track to score big numbers on the Billboard 200 album chart next week.
Hollywood Undead's third album, Notes from the Underground , is headed for a top 10 spot on the tally, with projected sales putting it somewhere around 50,000 copies. If the projections are true, the album's first week sales aren't as strong as those of the band's previous release, American Tragedy . That album debuted at #4 on the Billboard 200, selling 67,000 copies its first week out in 2011.
Meanwhile, Black Veil Brides' new concept album is also poised to appear in the list's top 10. Wretched and Divine: The Story of the Wild Ones is expected to sell around 45,000 copies in its first week. The band's previous album, Set the World on Fire , debuted at #17 on Billboard 200.
The new Billboard 200 chart's top 10 will be released on Wednesday.
Copyright 2013 ABC News Radio