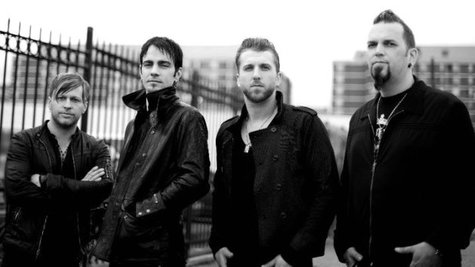 Three Days Grace has posted to YouTube a lyric video for " The High Road ," the next single from their latest album, Transit of Venus .
In the three-minute clip, the song's lyrics are projected across the face of a man wearing a white mask while high-speed video of a rushing car flashes behind him.
You'll get your chance to hear the song performed live when Three Days Grace kicks off their co-headlining tour with Shinedown on February 1 at the iWireless Center in Moline, IL. P.O.D. will support the bands on all dates.
Visit ThreeDaysGrace.com to view the full itinerary.
Copyright 2013 ABC News Radio