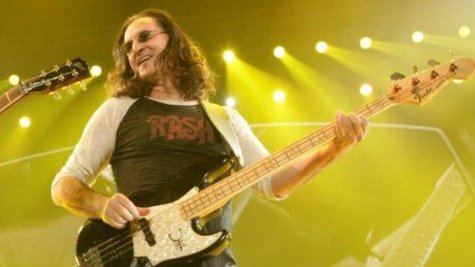 Rush frontman Geddy Lee is one of the many Canadian celebrities scheduled to appear on an upcoming episode of the CBS sitcom How I Met Your Mother . The show, which will air on February 4, will be the fourth episode to focus on Cobie Smulders ' character Robin Scherbatsky's brief career as a Canadian teen pop sensation named Robin Sparkles.
Among the other stars hailing from the Great White North that will be featured on the program will be Paul Shaffer , k.d. lang , ex- Barenaked Ladies singer Steven Page , Alan Thicke , James Van Der Beek , Jason Priestley and retired hockey player Luc Robitaille . You can check out a preview of the episode at the CBS Press Express website .

How I Met Your Mother airs on Mondays at 8 p.m. ET/7 p.m. CT. A new season of the show is set to kick off next week.
Copyright 2013 ABC News Radio