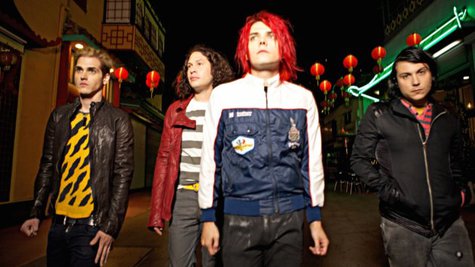 My Chemical Romance fans can now check out the fourth pair of songs from the band's previously unreleased album, Conventional Weapons . The tracks, titled " Make Room!!!! " and " Kiss the Ring ," are available now via the band's official webstore and on iTunes . In addition, the band is offering streams of both songs on YouTube.
MCR will be releasing just one more pair of tracks from Conventional Weapons next month. The final set will be available on February 5, featuring the singles "Surrender the Night" and "Burn Bright."
In other MCR news, frontman Gerard Way has signed on to help write a new comic book series based on the band's 2010 album, Danger Days: The True Lives of the Fabulous Killjoys . Titled The True Lives of the Fabulous Killjoys , the first installment of the series will be published by Dark Horse comics on June 6.
Copyright 2013 ABC News Radio