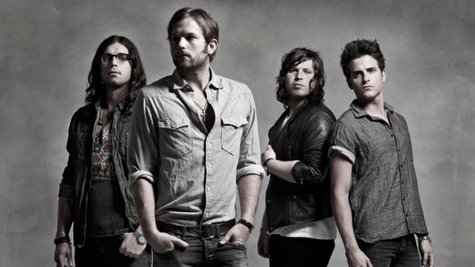 Good news for Kings of Leon fans: drummer Nathan Followill has announced that the band has begun working on its next studio album.
Followill delivered the good news on Monday, tweeting , "Off 2 the gym to get my sweat on & then it's music making time. Today is the official start of record #6. I dreamt of drum parts last night."
The band's previous release, Come Around Sundown , made a big splash on the charts when it was released in 2010. It debuted at #2 on the Billboard 200 album chart, selling more than 184,000 in its first week, according to Nielsen Soundscan.
Copyright 2013 ABC News Radio