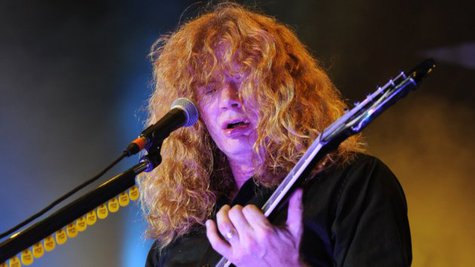 Dave Mustaine has a bone to pick with Men's Warehouse. On December 28, the Megadeth frontman posted a rant on his Facebook page after the clothing retailer failed to deliver a gift certificate to the band's tour manager in time for Christmas.
"I really think that it sucks when people make false claims, that they don't care to make good on a problem that is clearly their fault, and with all of the 'ABSOLUTELY GUARANTEE IT' crap I just had to say something," wrote Mustaine. The singer adds that he's so upset with the company that he "will never set foot in a Men's Warehouse, even for shelter from a blizzard."
Men's Warehouse replied to Mustaine's Facebook posting on Wednesday, apologizing for not delivering the gift card as promised, and stated they "agree that the delay is unacceptable."
Megadeth is currently in the studio working on their 14th album.
Copyright 2013 ABC News Radio