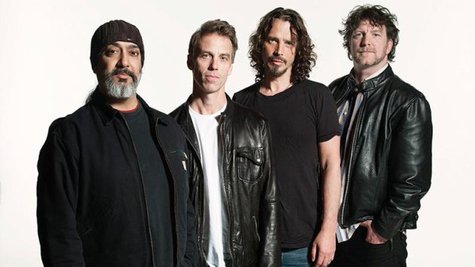 In less than two weeks, Soundgarden will kick off a North American tour to promote their first album in more than 15 years, King Animal . Frontman Chris Cornell says fans who attend the upcoming gigs will experience a wide variety of tracks from the band's catalog.
"We're gonna probably gravitate towards new songs because we're like that," the singer tells ABC News Radio. "We're also gonna probably gravitate toward some really old, obscure songs that we haven't played in 20 years, or ever, because we're like that too."
While the band hasn't revealed if they'll be making more new music after the tour, Cornell notes that the guys usually have no rules when it comes to their future plans. "I think that we should be a band forever and assemble and make music, play shows, do whatever it is we want to do when we all feel like doing it," he notes. "[We should] not ever feel like it's necessary to define being together or not being together as a band."
Soundgarden's tour begins on January 16 at Terminal 5 in New York City. Visit SoundgardenWorld.com to view the full itinerary.
Copyright 2013 ABC News Radio