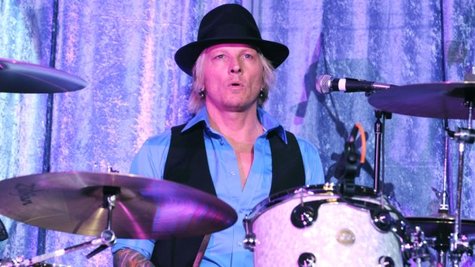 Matt Sorum has already proven he's a great drummer, but now he's ready to show off some of his other musical abilities.
The former Guns N' Roses member recently revealed on Twitter that he's working on a new solo album, which will feature his vocal and guitar skills, rather than his drumming. Sorum tweeted , "My new solo record will not be a rock record and I am not playing drums on it Singing and acoustic mainly, using another drummer."
Sorum gave fans an idea of what they expect from the upcoming release, tweeting , "My solo record is a cross between Doors , Pink Floyd , Wilco , David Grey Peter Murphy and Portishead ." In addition, Sorum also listed a number of song titles that are expected to be a part of the forthcoming album's track list, including "The Sea," "What Ziggy Says," "Killers N' Lovers," "Ode to Nick Drake," "Blue Josephine," "Gone," "Lady of the Stone" and "Land of the Pure," which Sorum says is "about children of Pakistan."
A release date for the album has yet to be announced.
Copyright 2013 ABC News Radio