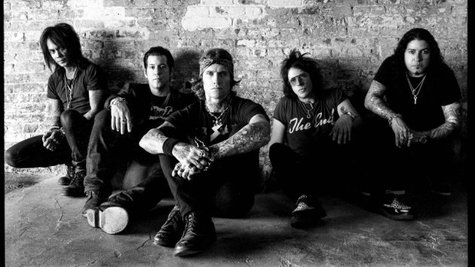 While the video for Buckcherry 's single "Gluttony" won't premiere until January 16, the band recently posted a teaser clip to tide fans over. The 41-second clip features the band performing the track in a church surrounded by a large group of enthusiastic fans.
"Gluttony" is the first single from the band's upcoming sixth studio album, Confessions, which arrives at all the usual outlets on February 19. The new album includes 13 tracks and will feature a central theme focused on the seven deadly sins: wrath, greed, sloth, pride, lust, envy, and gluttony.
Buckcherry has said that they'll be previewing new songs from Confessions on their upcoming tour dates with Kid Rock and Hellbound Glory . That outing kicks off on February 2 at the Sprint Center in Kansas City, MO.
Here is the track list:

"Gluttony"
"Wrath"
"Nothing Left but Tears"
"The Truth"
"Greed"
"Water"
"Seven Ways to Die"
"Air"
"Sloth"
"Pride"
"Envy"
"Lust"
"Dreamin' of You"
Copyright 2013 ABC News Radio