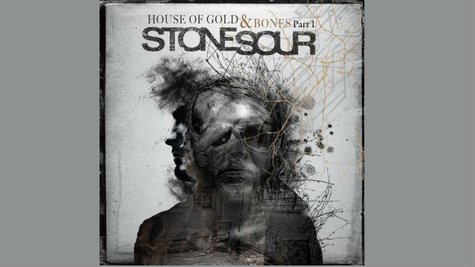 Josh Rand is thrilled with the way that Stone Sour 's House of Gold and Bones turned out. The guitarist says he feels the concept double album features a blend of all the best qualities of the band's previous albums.
"I truly do believe [ House of Gold and Bones is] our best record," Rand tells Alternative Addiction . "It has the rawness and heaviness of the first record, the diversity of [2006's] Come What(ever) May , and the melodies of [2010's] Audio Secrecy . And it's all been combined into one album."
Rand adds that the toughest part of making the album was the songwriting process, which was left to frontman Corey Taylor . "[Creating House of Gold and Bones ] was probably only more strenuous for Corey -- just to tie everything in lyrically and build off of the short story he had written," he reveals. "But for the rest of us, honestly it was just like we were doing another record."
The second installment of House of Gold and Bones is expected to be released sometime in April, while a four-issue comic book mini-series based on the album will be available starting April 17. You'll get your first chance to hear songs from the upcoming release when Stone Sour hits the road for a co-headlining tour with Papa Roach later this month. That outing begins on January 20 at the Sands Bethlehem Events Center in Bethlehem, PA. Visit StoneSour.com to view the full itinerary.
Copyright 2013 ABC News Radio