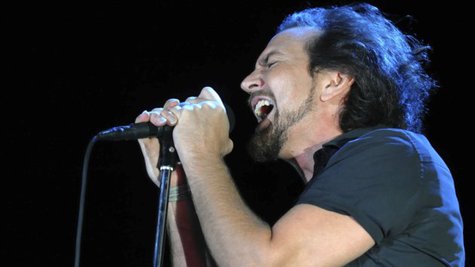 Pearl Jam made some significant process on the follow-up to 2009's Backspacer before its members took some time off to work on their side projects.
"[We're] maybe halfway there," frontman Eddie Vedder tells Rolling Stone about the upcoming release. "We're taking our time. At some point we'll join forces again for sure…we'll be ready to go when we're ready to go."
Vedder adds that the new album will reflect the group's newly -invigorated musical chemistry. "We really work together as a unit these days," notes the singer. "It's really the compilation of all the parts. We've figured out after all these years that if everybody just puts their stamp on it then it sounds how we want it to."
Pearl Jam has said that they plan to begin writing and recording new music for the upcoming release in March.
Copyright 2013 ABC News Radio