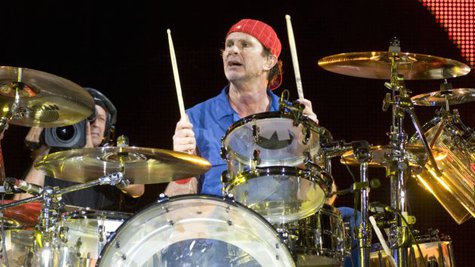 Chad Smith isn't a big fan of New Year's resolutions. The Red Hot Chili Peppers drummer says that people shouldn't have to wait until January 1 to make important changes in their lives.
"I don't know, I think that whole New Year's resolution thing, maybe it's a little overrated," Smith tells ABC News Radio. "Do you really need New Year's Eve to, like, be inspired to change your life and be a better person in some way? You can do that every day. So why not a New Year's resolution every day?"
However, Smith adds that he does have one resolution for 2013, and that's to be closer to the people he cares about. "I'm gonna work on being more involved in my friends' lives," he reveals. "I'll make a real conscious effort to be a better friend."
Smith will be ringing in the New Year with the Chili Peppers, performing a sold-out show in The Chelsea Ballroom of The Cosmopolitan in Las Vegas, NV.
Copyright 2013 ABC News Radio