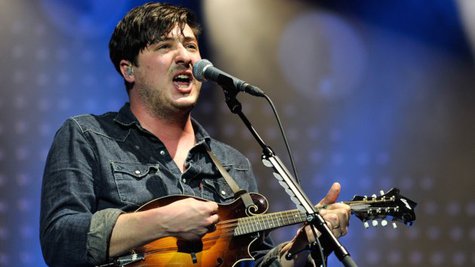 Justin Timberlake has revealed that he recently spent some time in the studio with Mumford & Sons frontman Marcus Mumford creating music that will be featured in the upcoming Coen brothers film, Inside Llewyn Davis .
"Marcus and myself, we all kind of worked on the music together and I don't know any other world where we would have the opportunity to collaborate like that but it was so much fun," Timberlake tells the U.K.'s Capital FM . "So not only will that be a great movie, but the music to it will be fantastic."
According to IMDb.com , Inside Llewyn Davis is about "a singer-songwriter [who] navigates New York's folk music scene during the 1960s." In addition to Timberlake, Inside Llewyn Davis also stars Oscar Isaac , Garrett Hedlund , John Goodman and Mumford's wife, Carey Mulligan . The film does not yet have a release date.
Copyright 2013 ABC News Radio