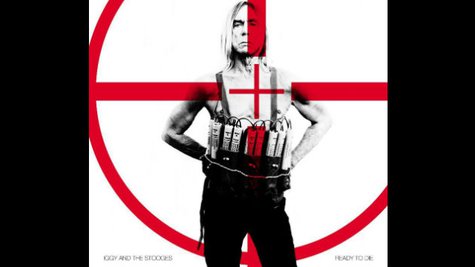 Iggy and the Stooges have a new release headed our way. The pre-punk pioneers will drop their fifth studio album, Ready to Die , on April 30. The collection will be The Stooges' first studio effort since the 2009 death of founding member Ron Asheton and the first album by the group to feature guitarist James Williamson since their classic 1973 release Raw Power .
"My motivation in making any record with the group at this point is no longer personal," said frontman Iggy Pop in a statement. "It's just a pig-headed f**king thing I have that a real f**king group when they're an older group they also make f**king records. They don't just go and twiddle around on stage to make a bunch of f**king money. The Stooges are a real group."
In addition, the band has offered up a number of song titles that are expected to be a part of the forthcoming album's track list, including "Burn," "Sex & Money" and "Job."
Copyright 2013 ABC News Radio
Iggy and the Stooges Interview from Fat Possum Records on Vimeo .