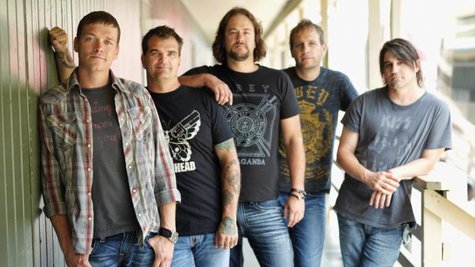 3 Doors Down have announced that they will perform a one-time-only acoustic concert in the group's adopted hometown of Nashville, Tennessee, at the War Memorial on May 4.
"We all call Nashville home, and we cannot wait to perform for our fans in a more intimate setting at War Memorial," said frontman Brad Arnold in a statement. "It will also be the first time we have performed a full set acoustically. It's going to be a great evening."
The band is expected to perform a number of songs from their Greatest Hits album, which was released in November of last year. "These songs translate so well from the electric versions," adds guitarist Chris Henderson . "We go through and strip each one down to figure out what will work best for this type of show. It's a reimagining of the songs."
Tickets for the special acoustic gig will go on sale on Friday.
Copyright 2013 ABC News Radio