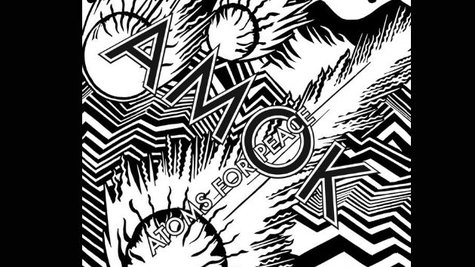 Atoms for Peace -- a side project of Radiohead frontman Thom Yorke that includes bassist Flea from Red Hot Chili Peppers -- has just confirmed the first batch of summer festival performances in support their debut album, Amok , due out Tuesday.
The band has announced that they will be headlining three events overseas: Serbia's EXIT festival, which runs July 10-14; Slovakia's Bazant Pohoda festival, which runs July 11-13; and Germany's Melt! festival, which takes place July 19-21.
If you order Amok now on iTunes , you'll receive an immediate download of a track from the album, "Judge Jury and Executioner." In addition, the band is offering up a stream of the entire album, which features nine new tracks, at their official website .
Copyright 2013 ABC News Radio