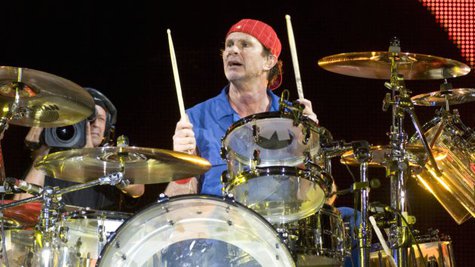 Red Hot Chili Peppers ' Chad Smith is headed to Washington D.C. next month. The Grammy-winning drummer has announced that he will be joining members of the National Association of Music Merchants to lobby Congress about the importance of funding comprehensive music education in our nation's schools.
"I am a perfect example of someone who's been musically educated exclusively throughout grade school, middle school and high school by the public school system," said Smith in a statement. "If there hadn't been a music program in my public schools, I would not be where I am today. Every kid -– and I mean everyone –- needs a chance to learn and grow with music."
Smith will be speaking to NAMM delegates and guests at a dinner at the U.S. Capitol on March 19, and will be in meetings on Capitol Hill with members of Congress on March 20.
Copyright 2013 ABC News Radio