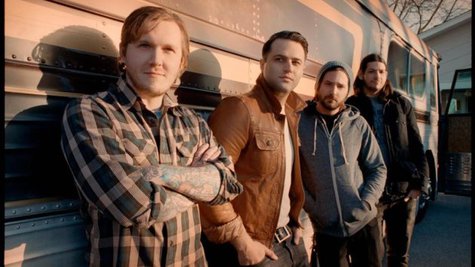 The Gaslight Anthem profiles the power of vinyl records in a new 15-minute film, Every Word Handwritten. The film, which can be viewed at RollingStone.com , focuses on the lifespan of a vinyl album and how it brings joy to all who hear and own it.
Drummer Benny Horowitz , who co-wrote and produced the short film, says that he wanted to pay tribute to vinyl albums because they played an important part in his life. "We were in London and I had this idea about the story of the record, things that would happen to it," he tells Rolling Stone . "I couldn't imagine vinyl not being in my life. I couldn't imagine walking into my living room and not seeing my records."
Gaslight Anthem is currently trekking across North America promoting the band's major label debut album, Handwritten . Visit TheGaslightAnthem.com to see the full itinerary.
Copyright 2013 ABC News Radio