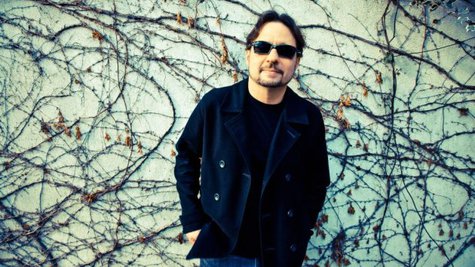 Dave Lombardo has announced that he won't be joining Slayer on their upcoming tour of Australia. In a lengthy posting on his Facebook page , the drummer explains that he was removed from the tour after he got into a disagreement with the band over financial issues.
"Last year, I discovered 90% of Slayer's tour income was being deducted as expenses including the professional fees paid to management, costing the band millions of dollars and leaving 10% or less to split amongst the four of us," he writes. "In my opinion, this is not the way a band's business should operate. I tried rectifying it by letting my band mates know, and [frontman] Tom [ Araya ] and I hired auditors to figure out what happened, but I was denied access to detailed information and the necessary back up documents."
The drummer notes he hasn't been properly paid for the band's 2012 world tour, and claims that the guys recently offered him a shady contract which wouldn't provide access to "the financial budgets or records for review" and forbade him "to do interviews or make statements having to do with the band."
Lombardo adds that a few days after he sat down with Araya and guitarist Kerry King to discuss "a new business model" for the band's finances, he received "an email from the lawyers saying I was being replaced for the Australian dates." While the drummer is "hopeful that [the band] can resolve our issues," Slayer has already chosen a new drummer for their Australian tour.
Soundwave Festival's promoter, AJ Maddah , revealed via Twitter that drummer Jon Dette , who has played with Slayer several times in the past, will sit behind the drum kit for the band's performance at the annual music festival, which takes place on Saturday in Brisbane.
Copyright 2013 ABC News Radio