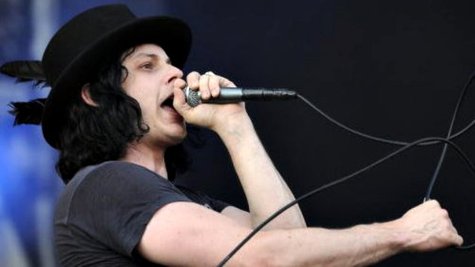 Jack White will be showing off some of his favorite vinyl creations on the premiere episode of the new VH1 Classic show, For What It's Worth .
VH1.com has posted a sneak peak of White's episode, in which he explains to the show's hosts, Howard Stern staffers Gary "Baba Booey" Dell'Abate and Jon Hein , how he created his triple-decker vinyl releases. White says that while he originally struggled with the concept, he eventually settled on encasing a special 7" vinyl single between two thin 12" vinyl albums. He adds that the unique record forces vinyl collectors to make the choice of breaking it open to get the special single, or to be content to leave it as is.
For What It's Worth 's episode featuring White premieres tonight at 10 p.m. ET.
Copyright 2013 ABC News Radio
For What It's Worth
Get More: For What It's Worth