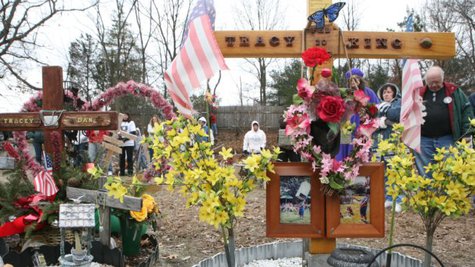 Wednesday marks the 10th anniversary of the tragic fire at a Great White concert at The Station nightclub in West Warwick, Rhode Island, that claimed 100 lives. The fire started with sparks from a pyrotechnic display that was lit by the band's manager and quickly engulfed the venue before many of the attendees could escape.
Among the victims of the blaze was Great White guitarist Ty Longley . About 230 people were injured, while another 132 escaped without injury. The Station fire was the fourth-deadliest nightclub fire in U.S. history.
After the incident, a charity called the Station Family Fund was established to raise money to aid the people injured and the families of those whose lives were lost in the fire. Another organization named the Station Fire Memorial Foundation is seeking to erect a monument to the victims on the site of the nightclub.
Copyright 2013 ABC News Radio