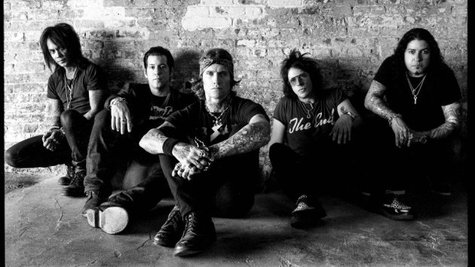 If you can't wait to check out Buckcherry's sixth studio album, Confessions , you're in luck. Noisecreep is currently streaming every song from the release on its website. Confessions , which is available in stores now, features a central theme focused on the seven deadly sins: wrath, greed, sloth, pride, lust, envy and gluttony.
In other Buckcherry news, the band has revealed that they are looking to produce a movie based on Confessions in the near future. Guitarist Keith Nelson says that the film is expected to have a running time of less than one hour. "We still haven't shot it yet, but we've got so many things in place to do it," he tells Lithium Magazine . "We're just waiting on the final business things to get in line so we can complete it."

Buckcherry are currently out on tour with Kid Rock and Hellbound Glory . Visit Buckcherry.com to see the full itinerary.
Copyright 2013 ABC News Radio