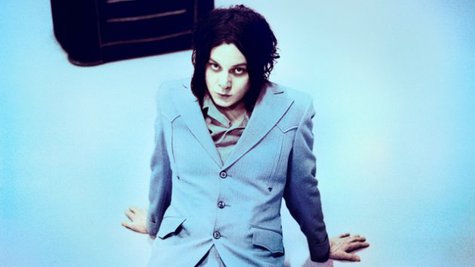 Record Store Day is April 20, and ex- White Stripes frontman Jack White has been named the event's ambassador for 2013. The singer posted a message on the Record Store Day website , explaining that he's excited to teach young people about the benefits of buying vinyl records.
"We need to re-educate ourselves about human interaction and the difference between downloading a track on a computer and talking to other people in person and getting turned onto music that you can hold in your hands and share with others," writes the singer.
White adds that the experience of buying music in an actual brick-and-mortar record store is much more satisfying than buying music online. "As Record Store Day Ambassador of 2013 I'm proud to help in any way I can to invigorate whoever will listen with the idea that there is beauty and romance in the act of visiting a record shop and getting turned on to something new that could change the way they look at the world, other people, art, and ultimately, themselves," writes White.
In addition, White's statement is accompanied by a humorous video on Record Store Day's website where he gives a three-minute tour of a vinyl record plant, United Record Pressing, in Nashville, Tennessee.
Previous Record Store Day Ambassadors include Iggy Pop , Ozzy Osbourne , Eagles of Death Metal frontman Jesse Hughes , and Queens of the Stone Age frontman Josh Homme .
Copyright 2013 ABC News Radio