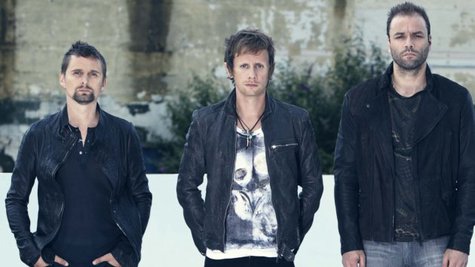 U.K. charity War Child turns 20 this year and the organization has decided to mark the occasion by releasing an album of tracks that artists have donated to them over the years. Titled War Child 20: The Best Of , the compilation features covers and unique versions of tracks by Muse , Radiohead , Coldplay , Oasis , Portishead , The Prodigy , Gorillaz and Beck , among others.
War Child is also offering fans a free download of Muse performing a cover of "House of the Rising Sun" which blends into "Time Is Running Out," from their third studio album, Absolution . You can get the track after you submit your email address on the organization's website.
War Child 20: The Best Of will be available for digital download at the organizations website on Monday, with all proceeds going to children affected by war.
Here is the track list:
"Come Together" -- Smokin' Mojo Filters (featuring Paul McCartney, Paul Weller and Noel Gallagher)
"Lucky" -- Radiohead
"Fade Away" -- Oasis
"Mourning Air" -- Portishead
"Fake the Aroma" -- Massive Attack
"Raindrops Keep Falling on My Head" -- Manic Street Preachers
"Shipbuilding" -- Suede
"Miss Sarajevo" -- Passengers (featuring U2 and Pavarotti)
"House of the Rising Sun" -- Muse
"Ghost Town" -- The Prodigy
"Calico Skies" -- Paul McCartney
"Everyone Says Hi (Metro Mix)" -- David Bowie
"Vietnam" -- New Order
"How You See the World No.2" -- Coldplay
"Hong Kong" -- Gorillaz
"Goodbye Yellow Brick Road" -- Keane
"Transmission" -- Hot Chip
"Leopard-Skin-Pill-Box-Hat" -- Beck
"Straight to Hell" -- Lily Allen (featuring Mick Jones)
"Running to Stand Still" -- Elbow
Copyright 2013 ABC News Radio