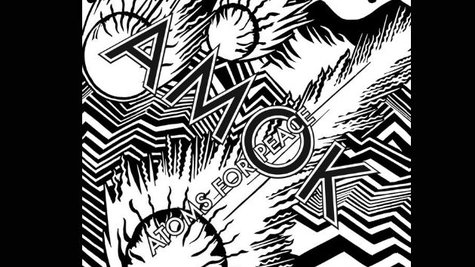 Atoms for Peace , the side project of Radiohead 's Thom Yorke and Flea of Red Hot Chili Peppers , has a special surprise for fans who spend time clicking around on the group's website, AtomsForPeace.info .
The band is offering up a free video download of a live version of "Judge Jury and Executioner," which was performed at Japan's Fuji Rock Festival in 2010. In order to get the footage, you'll need to enter the website, scroll to the far right and click on a dark figure in a rowboat next to The Times building. In addition to downloading the video, you can also view it on YouTube .
While Atoms for Peace's debut album , Amok , won't arrive in stores until February 26, the studio version of "Judge Jury and Executioner" is now available for purchase at iTunes . In addition, the track will be released on 12" vinyl, along with exclusive non-album B-side "S.A.D," on March 19.
Copyright 2013 ABC News Radio