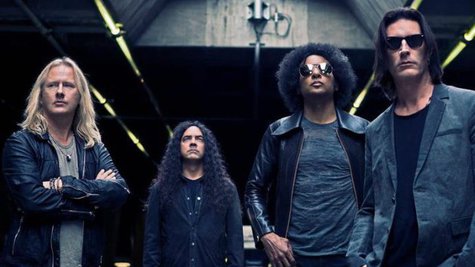 Alice in Chains has revealed the name and approximate release date for their fifth studio album. The Devil Put Dinosaurs Here will hit all the usual outlets sometime in May.
The band's previous album, 2009's Black Gives Way to Blue , debuted at #5 on the Billboard 200 albums chart its first week out and has sold more than one million copies. In addition, the album scored the guys two Grammy Award nominations for Best Hard Rock Performance: "Check My Brain" in 2010 and "A Looking in View" in 2011.
You'll get your chance to hear new material from The Devil Put Dinosaurs Here when the band hits the road for a North American tour this spring. That outing kicks off on April 25 at The Fillmore in Miami Beach, Florida. Visit AliceInChains.com for the full itinerary.
Copyright 2013 ABC News Radio