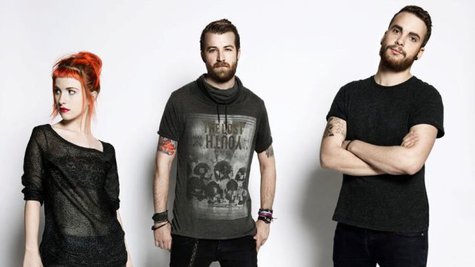 After teasing it with a trailer last week, Paramore has debuted its latest video, "Now," on MTV.
The members of Paramore find themselves in a war zone battling the elements in the video, and singer Hayley Williams tells MTV that the shoot had a lot of challenges. "There was a lot of dirt and rattlesnakes -- which I never saw, thank God!" she says, though she did see jumping spiders. "That part was not fun," Hayley added.
Williams says "Now" reflects the fact that the band has survived turbulent times.
"The idea of the song is reaching forward, moving forward towards something more positive, and I feel like we did come from a tumultuous time as a band, and we're really trying to move forward," she explains. "And that's what the video is about: we were on this rebel team fighting for love, and there were these soldiers that don't know about it. They come from a world of darkness. So it was all about spreading that message and fighting for that cause."
"Now" is from Paramore's self-titled fourth studio CD, due out April 9.
Copyright 2013 ABC News Radio
MTV First - Music
Get More: Paramore , Now , Music , More Music Videos