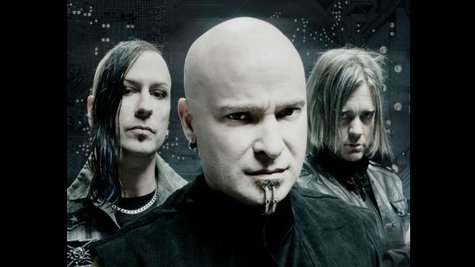 Device -- Disturbed frontman David Draiman 's new side project with former Filter guitarist Geno Lenardo , Evanescence drummer Will Hunt and Dope guitarist Virus -- wants to remind you that they've got a new album headed our way.
On Monday, the band posted a trailer online for their self-titled debut album. The 43-second clip features footage of the band performing in a white room, accompanied by what may be a snippet of a track from the album.
Device's self-titled debut album will arrive at all the usual outlets on April 9, and will include appearances by Avenged Sevenfold frontman M. Shadows , System of a Down singer Serj Tankian , Rage Against the Machine guitarist Tom Morello , Halestorm frontwoman Lzzy Hale , Black Sabbath bassist Geezer Butler and former Deep Purple bassist Glenn Hughes .
We'll get our first taste of the new music when the album's first single, "Vilify," arrives at radio on February 19.
Copyright 2013 ABC News Radio