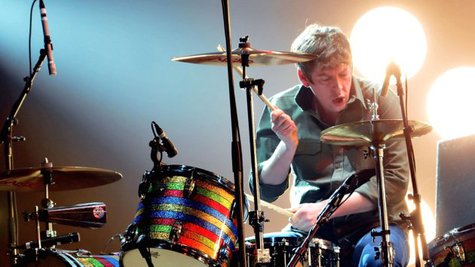 Patrick Carney doesn't think that teen pop star Justin Bieber deserves to win any Grammy Awards. The Black Keys drummer, who took home three Grammys on Sunday for their El Camino album, says that Bieber shouldn't get any Grammys for his music because his tremendous wealth should be enough of a reward.
"He's rich," Carney tells TMZ.com . "Grammys are for, like, music, not for money. And he's making a lot of money. He should be happy."
The big winner of the Grammys, technically, was the Keys singer/guitarist Dan Auerbach . In addition to the three awards the band picked up, Auerbach won an additional trophy for Producer of the Year, bringing his total to four.
Copyright 2013 ABC News Radio
Unfortunately your browser does not support IFrames.
The Black Keys Drummer Patrick Carney -- Justin Bieber's Rich ... He Doesn't Deserve Grammys
- Watch More
Celebrity Videos
or
Subscribe