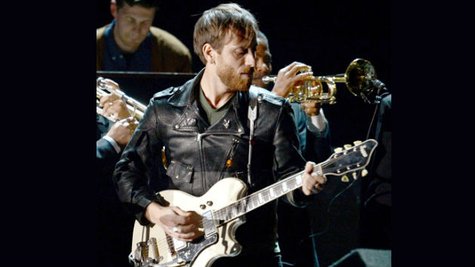 The Black Keys ' Dan Auerbach has spilt from his wife Stephanie Gonis , reports Us Weekly .
Sources tell the magazine that the guitarist's wife was absent at the Grammy Awards over the weekend because Auerbach is "going through a divorce." The report also mentions that Auerbach's wedding ring was "noticeably absent" as he walked the red carpet at the event.
Auerbach and Gonis have one child together, a 4-year-old daughter named Sadie Little Auerbach .
Auerbach won a total of four Grammy Awards on Sunday, including a trophy for Producer of the Year for his work on Dr. John 's album, Locked Down, as well as on the Black Keys own album El Camino and an album by Hacienda .
Copyright 2013 ABC News Radio