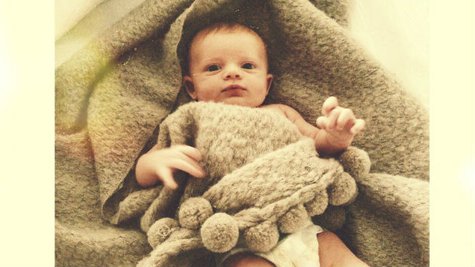 Kings of Leon 's Nathan Followill wants to give you a first look at his newborn daughter, Violet Marlowe Followill . The drummer recently tweeted a picture of his little girl wrapped in a blanket, along with the caption, "Hello world, my name is Violet, nice to meet you."
Violet was born on December 26, 2012 in Nashville, Tennessee and is the first baby for Nathan and his wife, singer-songwriter Jessie Baylin , who were married in 2009.
It is the third child for the family band. Nathan's brother, lead vocalist Caleb Followill , and Caleb's wife, Lily Aldridge , welcomed their first child, daughter Dixie Pearl , in June. His cousin, guitarist Matthew Followill , and Matthew's wife, Johanna Bennett , became parents in 2011 with the birth of their son Knox .
Copyright 2013 ABC News Radio