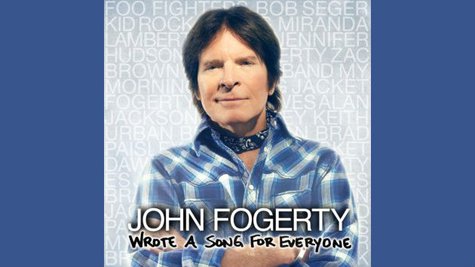 Foo Fighters ' Dave Grohl , My Morning Jacket 's Jim James are among the artists featured on John Fogerty 's upcoming album, Wrote a Song for Everyone . Now, fans can see how the recording sessions went as Fogerty has posted a trailer for the album on his official website and YouTube channel.
The video, which runs about a minute and 20 seconds, shows the ex- Creedence Clearwater Revival frontman working in the studio with many of the stars with whom he collaborated on the project, including Grohl and James. Serving as the trailer's soundtrack is the new rendition of CCR's "Born on the Bayou" that Fogerty recorded with Kid Rock for the album.
Wrote a Song for Everyone is scheduled to be released on May 28. Complete details about the album can be viewed at JohnFogerty.com .
Copyright 2013 ABC News Radio