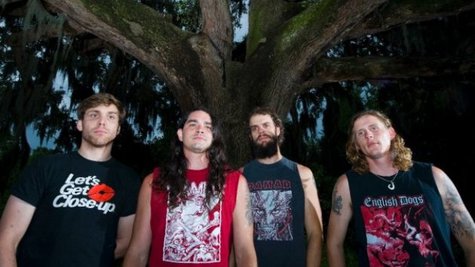 On August 15 of last year, Baroness ' tour bus fell 30 feet from a viaduct outside of Bath, England, injuring the four band members and their five crew members, some seriously. Now, BBC News is reporting that the tour bus driver, Norman Markus , will appear in court in April.
Markus will be facing a number of criminal charges including "using a vehicle with defective brakes," "not having the correct license entitlement to drive the coach involved in the crash," "insufficient daily and weekly rest periods" and "using a vehicle in a condition likely to cause danger of injury."
Within a few weeks of the accident, frontman John Baizley posted an open letter to fans on the band's website to give his account of what happened the night of the crash.
"When the bus hit the ground, I flew like a missile into the windshield," wrote the singer. "My left leg was very obviously and badly broken. My left arm was crushed beyond belief, broken in the middle…and hanging 90 degrees backwards, with many spurs of bone poking through muscles and sinew at the surface of my skin. There was blood, glass and diesel fuel everywhere."
As a result of the crash, the band was forced to cancel the reminder of its 2012 tour dates.
Copyright 2013 ABC News Radio