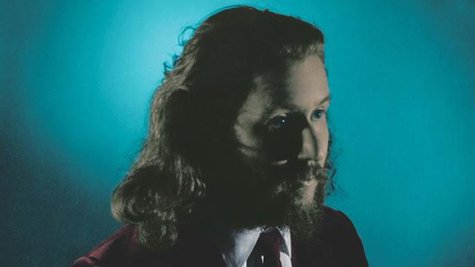 My Morning Jacket frontman Jim James says that the songs from his debut solo album, Regions of Light and Sound of God , came out of his love of experimenting with new music in his home studio.
"That's something I've always loved to do, is just sit and work by myself and get lost in that realm," he tells ABC News Radio. "Normally, that work I sit and do by myself ends up getting turned into a My Morning Jacket record. But with this record, I really just wanted to capture that process of just sitting and exploring. Whenever I'm not on the road…I'm just in the studio recording and playing with music and trying to figure out new things."
James adds that he knew which songs needed to be part of his first solo release, as they revealed themselves to him during the songwriting process. "Songs just kind of come to me and it's almost like they come with, like, a coding or something that tells me 'I want to be on the next My Morning Jacket record' or 'I want to be on the solo record'…like they have these different categories and sometimes they change, but most of the time they stay with their categories."
James will hit the road for a tour to promote Regions of Light and Sound of God on February 18 at Johnny Brenda's in Philadelphia, PA. Visit JimJames.com to see the full itinerary.
Copyright 2013 ABC News Radio