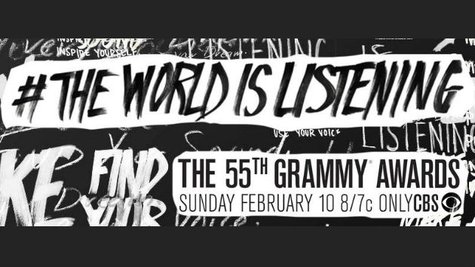 The 55th Grammy Awards ceremony is set to take place Sunday at the Nokia Theatre L.A. LIVE in Los Angeles. As has become a tradition, this year's show will feature several special onstage collaborations between a variety of artists.
Speaking to ABC News Radio on Wednesday, Grammy executive producer Ken Erlich revealed that one of these musical moments will be a tribute to late Band singer/drummer Levon Helm . The performance will feature "five or six artists," including Mumford & Sons , singer Brittany Howard of Alabama Shakes , pop icon Elton John and country star Zac Brown .
"[They] are all going to be a part of singing 'The Weight' in memory of Levon," says Erlich. Helm passed away last April at age 71 after a battle with cancer.
Erlich explains that the joint performances are something that viewers, the participating artists and the Grammy organizers all really enjoy. "People have now come to expect that from our show, and artists now are very open and receptive about doing it," he notes. "They really look at it as an opportunity. It's not something that they can necessarily do on other shows…We love the idea of creating these moments where you see things that you just don't see anywhere else."
CBS will air the Grammy Awards starting at 8 p.m. ET/7 p.m. CT.
Copyright 2013 ABC News Radio