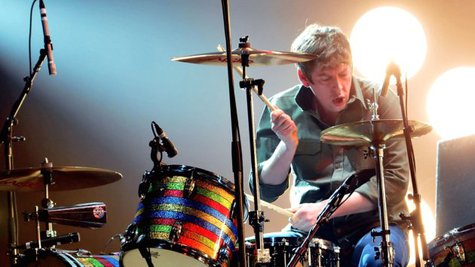 The Black Keys ' Patrick Carney is now a part of the fashion world. The drummer has revealed he recently became an investor in Los Angeles-based sock company Richer Poorer.
"I'd never invested in anything outside of stocks and real estate," Carney tells WWD.com . "Something as wholesome as socks sounded like a great idea to me." Richer Poorer socks are available at Nordstrom, Kitson Men, Saturdays Surf and can be purchased online at Richer-Poorer.com .
In other Black Keys news, the band will be performing at the 55th annual Grammy Awards, which airs live on February 10 on CBS. The Keys have five nominations this year, including Album of the Year and Best Rock Album for El Camino , and Record of the Year for "Lonely Boy."
Copyright 2013 ABC News Radio