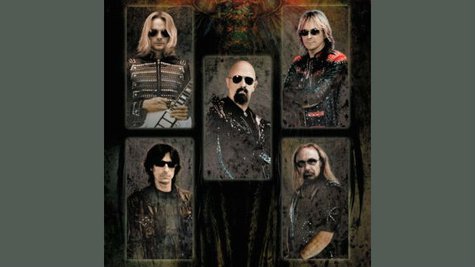 Here's some exciting news for Judas Priest fans: the band has confirmed that their upcoming studio album will be released next year.
The veteran hard rockers revealed the big news in a holiday message posted on their official website, in which they also wish all their fans "a very metal New Year!" The new record will be the first since original guitarist K.K. Downing left the group in 2011 and was replaced by Richie Faulkner .
Speaking to ABC News Radio last May, frontman Rob Halford explained that the upcoming project wouldn't be a concept album like the band's previous studio effort, 2008's Nostradamus . "We feel that it's important now to really, not exactly go back to any extent, but just to make another important affirmation of who we are in metal," he noted. "You know, all the riffs, all the intensity, all the drama that come from the tradition and the heritage of Priest."
Judas Priest currently has no new tour dates scheduled, but most of the band's members are slated to take part in the special "Hell Bent for Vegas" edition of Rock 'n' Roll Fantasy Camp. The camp will run from February 27 through March 2 at the Mandalay Bay Resort & Casino in Las Vegas.
Copyright 2013 ABC News Radio