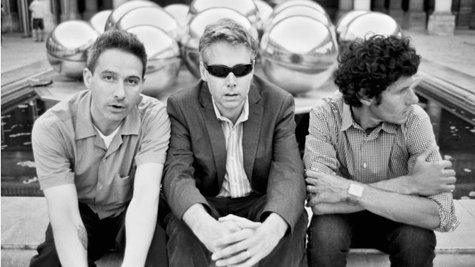 A Beastie Boys fan is looking to pay tribute to the group in their hometown of New York City. LeRoy McCarthy has launched a petition on Change.org , the purpose of which is to get the intersection of Ludlow and Rivington Street renamed Beastie Boys Square. That's the corner where the cover of the Beasties second album, Paul's Boutique , was shot.
According to the posting, McCarthy is campaigning to get the corner renamed because he feels Paul's Boutique 's unique message is one that deserves a public tribute. "The album, released July 25th 1989, was groundbreaking, and it encompassed these Boys from NYC, rapping about life and times from their point of view," McCarthy writes. "Because of the album cover photo, and the Beastie Boys were ever-changing NYC artist, the location of Ludlow Street and Rivington Street would be a great place to honor Beastie Boys with a corner co-naming."
You may recall that earlier this year, late Beastie Boys member Adam " MCA " Yauch got Brooklyn's Palmetto Playground renamed to Adam Yauch Park in the late rapper's honor, fulfilling the wish of a number of the band's fans who launched a Facebook campaign to that end shortly after Yauch's death last year.
Copyright 2013 ABC News Radio