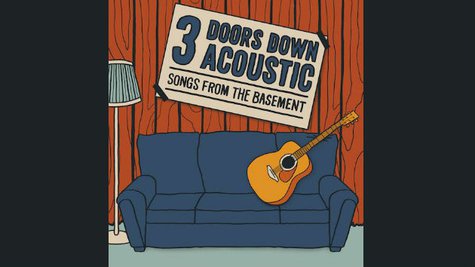 3 Doors Down will hit the road again in 2014 for their first-ever acoustic tour, 3 Doors Down Acoustic -- Songs from the Basement. Frontman Brad Arnold says he got the idea for the name of the tour after reading some comments on the group's Facebook page, following a special acoustic set they played in Nashville back in September.
"The place that we played wasn't that big of a place, and it really, just in that setting, it felt like we were in somebody's basement," he tells ABC News Radio. "Over the next couple of days after the show, I got three or four messages on Facebook that people were like, 'Man I felt like y'all were sitting in my basement,' and we just really kind of based it off of that. So [it] seemed like a proper name for the tour."
Arnold adds the upcoming tour will feature a number of deep cuts and fan favorites the band rarely performs in concert. "It does give us an opportunity to play things that maybe you just typically might not play at a concert, so I think it'll be some songs that the fans will be very interested to hear," he explains. "At a couple of the shows I know we'll be playing in a couple of venues more than one night, and [we] definitely want to explore just changing up that set to give fans a different show."
The 3 Doors Down Acoustic -- Songs from the Basement tour kicks off on January 10 at the Silver Legacy Resort Casino in Reno, NV. Visit 3DoorsDown.com to view the full itinerary.
Copyright 2013 ABC News Radio