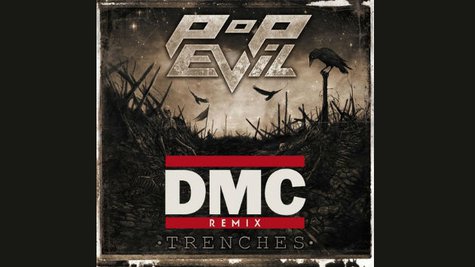 Pop Evil has just unveiled a new remix of their hit single, "Trenches," which was created by hip-hop pioneer Darryl McDaniels of Run DMC . The single is currently available for streaming on eOne Music's Soundcloud page .
"It's an honor getting to work with rap icon Darryl 'D.M.C.' McDaniels of Run DMC on our remix of #1 rock single 'Trenches,' says frontman Leigh Kakaty in a statement . "Collaborating with D.M.C. has brought the song to a whole new level, and we are very excited to get it out there to see what the future brings."
The "Trenches" remix will be available on the upcoming super deluxe edition of Pop Evil's latest release, Onyx , which arrives in stores on Tuesday, December 17.
Copyright 2013 ABC News Radio